×
×
×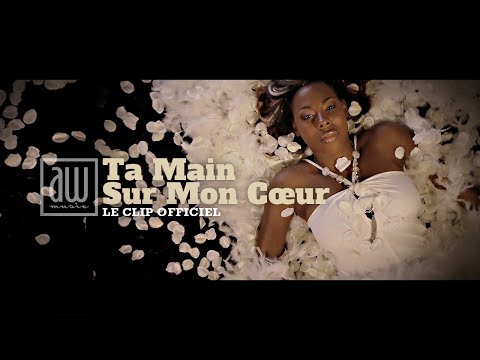 VERSION FRANÇAISE
''La musique chrétienne est une musique positive avec un mélange d'émotions et de messages. Elle permet à la personne de s'ouvrir à la joie et à l'amour. Elle apaise parfois, enchante, fortifie et entre dans la profondeur de la tristesse pour en faire sortir de la joie''.
Pendant trois mois consécutifs, le morceau ''Ou sé lanmou'' extrait de ton premier album ''Nul n'est comme toi'' s'est placé 2ème au top 100 de ''Gospel 1 Synergy'' ici aux Etats-Unis. Que signifie ''Ou sé lanmou'' et comment expliques-tu son succès ?
"Ou sé lanmou" signifie ''Tu es amour''. Je pense que ce titre a suscité la curiosité et est resté 8 semaines en tête des Charts parce qu'il a apporté une différence agréable aux oreilles des auditeurs américains. Entendre une chanteuse de Gospel française chanter en créole n'est pas courant. Cela apporte un peu d'originalité. La petite histoire est que ce titre est une reprise de "Well Alright" de la très célèbre Cece Winans, que je rêve de rencontrer. De plus, le créole est connu dans diverses régions des Etats-Unis comme en Louisiane ou sur les rives du Mississippi, de même que le créole haïtien est énormément répandu à Miami / Floride, par exemple.
Tu chantes beaucoup sur la foi. Quelle est la peur de la génération chrétienne d'aujourd'hui par rapport à la pratique de la foi ?
Je chante ce que je vis au quotidien. Être chrétien aujourd'hui, mine de rien, n'est pas de tout repos. C'est une lutte perpétuelle contre nos propres fautes et défauts. C'est aussi garder en tête qu'on n'a pas à juger l'autre (très difficile!) car souvent on finit par faire pire que ce qu'on reproche à l'autre au départ. C'est se battre contre soi-même, en fait ! La vie nous confronte à une réalité qui devient de plus en plus rude. Les gens ne savent pas faire la différence entre être chrétien et être religieux. Il est de plus en plus difficile aussi de faire la différence entre le bien et le mal car la société actuelle nous "libère" de tout sens moral... Les jeunes chrétiens doivent s'appuyer sur les écritures saintes et l'éducation reçue depuis leur jeune âge afin d'être bien préparés à affronter les difficultés de la vie. Le fait d'être élevé dans une famille chrétienne donne un sentiment de protection. Malheureusement la facilité avec laquelle nous avons accès aux informations aujourd'hui nous laisse croire que tout est permis.
La peur ici est de nous éloigner et de perdre complètement notre repère qui est Jésus. Nous faisons des erreurs comme tout le monde car après tout, nous sommes fait de chair et de sang, mais nous essayons plutôt d'être réels en conservant une qualité spirituelle dans notre façon de vivre. Personnellement, c'est le fanatisme qui m'effraie le plus et les interprétations qui sont quelques fois abracadabrantes... On se rend compte que la Foi c'est l'espérance que toutes ces luttes ne seront pas vaines, et que toutes les promesses Bibliques seront honorées par une vie juste. Mais le sujet est très vaste pour en débattre ici.
 Tu as chanté à St. François lors de l'inauguration de la statue érigée en mémoire de Martin Luther King qui s'est battu jusqu'à la mort à défendre la communauté noire américaine de son époque. Comment définis-tu sa cause par rapport à la foi ?
Je pense que le Docteur King a agi de la façon qu'il fallait en ne répondant pas à la violence par la violence. Il posa des actions efficaces dont plusieurs ouvrages inspirèrent de grands hommes tels que Malcolm X, Colin Powell, Jesse Jackson et aujourd'hui Barack Obama qui a repris certains de grands thèmes développés par Monsieur King, lors de sa campagne présidentielle. Ce n'est pas parce qu'un homme est chrétien qu'il doit garder la bouche fermée et ne pas agir contre l'injustice et le non-respect de l'intégrité physique et morale d'une personne. Bien au contraire, La foi que j'ai, m'enseigne à être juste dans mes choix, à prendre position pour des causes qui en valent la peine et à aller à l'encontre des projets mis en place pour la destruction spirituelle, morale ou physique d'un individu, ou même des projets ne profitant qu'à glorifier voire enrichir une personne. Je suis certaine que le Pasteur Martin Luther King a agi selon sa Foi et son cœur. Il a été l'exemple à suivre dans la communauté noire-américaine de son époque à cause de son pacifisme et de son engagement personnel. Malgré toute la colère et la haine qu'il a suscitées chez certains à cause de sa dévotion pour sa foi et la justice, il n'a jamais demandé à ce qu'il reçoive quelque honneur que ce soit. Par rapport à ma foi, sa cause était juste, dommage que nous ne soyons peu nombreux à poursuivre son combat.
Comment expliques-tu ces deux appellations qu'on te colle aujourd'hui : ''La perle authentique du gospel francophone'' et ''la plus américaine des chanteuses de gospel francophone' '.
Je n'y suis pour rien !! Je ne saurais expliquer ces qualificatifs. Je crois malgré moi que je suis l'initiatrice d'une nouvelle forme de Gospel. J'ai créé mon propre style que j'ai baptisé ''Shake Up'' qui est le mixage de Soul, Jazz, Gospel, Negro-spiritual et une touche de musique caribéenne. C'est du Gospel contemporain qui a lui seul, suffit à faire comprendre aux lecteurs qu'ils peuvent sans craintes l'écouter, avec curiosité, avec en plus le plaisir d'un son nouveau… Je reste authentique dans ce que je chante, je donne tout ce que j'ai pour m'assurer que le message initial soit bien compris.
Quel est l'impact de la musique gospel dans le monde actuel ?
Le gospel est une musique positive chargée d'émotions et de messages. Elle permet de s'ouvrir à la joie, à l'amour, elle apaise certaine fois, enchante, fortifie et pénètre dans la profondeur de la tristesse pour en faire sortir de l'allégresse. Cette musique me donne de l'énergie et les textes sont empreints d'espérance et je crois que nous en avons tous besoin. Pour ceux qui l'écoutent ou qui osent la découvrir sans préjugés, elle peut devenir un pilier central d'une existence. Le monde a davantage besoin de positivisme et d'émotions vraies que de la démonstration des vices de l'homme, comme c'est le cas dans l'industrie du disque international...
Que signifie pour toi le prix SACEM 2010 dans la catégorie de la meilleure interprète féminine que tu as reçu le 24 avril 2010 ?
Ce prix représente la reconnaissance du Gospel aux Antilles. Je sais que cette musique tient une place importante dans les foyers chrétiens des départements d'outre-mer, mais très mal connue et mal diffusée par les médias généralistes. Ce prix prouve en tout cas, que le Gospel a sa place dans le paysage musical en général. Je suis très honorée par ce prix que je dédie à tous les acteurs des musiques chrétiennes car c'est la première fois à ma connaissance qu'une artiste chrétienne francophone reçoit cet honneur. Une nouvelle voie est ouverte à cette forme d'expression musicale je pense ! En tout cas ce dur travail réalisé par mon équipe et moi-même a été pleinement récompensé  contrairement aux habitudes locales qui ont tendance à freiner l'évolution "des" musiques.
_______________________________________________________
ENGLISH VERSION
''Gospel is positive music with a mix of emotions and messages. It allows being open to joy and love. It appeases sometimes, delights, strengthens and enters the deepness of sadness to get joy out of it''.
For three months, the single ''Ou sé lanmou'', extract from your first album ''Nul n'est comme toi'' remained second on top 100 of ''Gospel 1 Synergy'' here in US. What ''Ou sé lanmou'' means and how do you explain its success?
''Ou sé lanmou'' means ''you are love''. I think that this title aroused curiosity and remained eight weeks on the top of charts because it brought pleasant difference to the American listeners' ears. A French gospel singer singing in creole is not common. That brings originality. Story is that this title is a replay of the famous Cece Winans' ''Well alright'' that I dream to meet with. On top of that, creole is widespread in diverse regions of the United States like in Louisiana or on the banks of the Mississippi river as well as the Haitian Creole is enormously widespread in Miami, Florida for instance.
You sing a lot about faith. What is the fear of the new Christian generation about practicing faith?
I sing about what I see in everyday life. To be a Christian today is restless though it does not look it. It is a perpetual struggle against our own faults or imperfections. It is also to keep in mind that we don't have to judge others, for most of the time we end up doing worse than what we blamed them for. In fact, it is a self-fight. Life confronts us to the reality that becomes harsher. People don't know how to make difference between being Christian and being religious. It is also more and more difficult to make difference between the good and the bad because our society gives us a kind of ''freedom'' against morality…Young Christians have to rely on the holy scriptures and the education they received in order to be prepared to face difficulties in their life. To be raised in Christian family gives a feeling of protection. Unfortunately the easy access to the information today makes us believe that we are allowed to do anything. The fear we have here is to get completely lost and stray from Jesus who is our reference. Even though we make mistakes like everybody because after all we are made of flesh and blood, we are however trying to be real by keeping spiritual quality in our lifestyle. Personally, fanatics and the false interpretations are sometimes preposterous…We realize that faith is to hope
that all these struggles will not be vain and that all the biblical promises will be honored by a just life. But the subject is so vast to be debated here.
You sang at St. François during the inauguration of statue erected in memory of Martin Luther King who fought till death to defend American black community of his time. How do you define his cause in comparison to faith?
I think that Dr. King did what he was supposed to do by not responding to violence by violence. He posed effective acts and his actions that comprise many works inspired the great men such as Malcolm X, Colin Powell, Jesse Jackson and today Barack Obama who used during his presidential campaign some of the great themes developed by King.  It is not because one is Christian that he has to keep his mouth shut and not act against injustice and the non-respect of physical integrity and morality. However, faith that I have, taught me how to be just in my choices, to take position for the causes that are important and take a stand against the projects set in place to destroy a person spiritually, morally, physically  or even the projects that are only to glorify or enrich a person. I am certain that Pastor Martin Luther King acted according to his faith and heart. He set an example to follow in American black community of his time because of his pacifism and personal engagement. Despite the anger and hatred raised by certain persons because of his devotion for faith and justice, he never asked to get some honor. According to my faith, his cause was just although we are not many to follow his fight.
How do you explain these two designations the media call you today: ''the authentic pearl of French speaking gospel'' and ''the more American of French-speaking gospel singers''?
I did nothing to get these labels. I don't know how to explain those qualifications. I think that in spite of me, I am the initiator of the new formula of gospel. I ''created'' my own style that I call ''Shake up'' which is a mix of Soul, jazz, gospel, negro-spiritual and a touch of Caribbean music. It is a contemporary gospel that is sufficient enough to make people understand that they can without fear listen to it with curiosity; with a pleasure of a new sound…I stay authentic in what I sing. I give whatever I get to be assured that the initial message has been understood.
What impact gospel music has in our current world?
Gospel is a positive music with a mix of emotions and messages. It allows being open to joy and love. It appeases sometimes, delights, strengthens and enters the deepness of sadness to get joy out of it. The texts are so full of hope that this music gives me strength. And I think that we need it. For those who listen to gospel music and those who would like to discover it without prejudice, this music can become a central pillar of existence. The world has more need of positive and true emotions than the demonstration of man's vice as it is the case in international music industry…
What ''SACEM 2010 prize'' that you received on April 24th, 2010 as best female interpreter means to you?
This prize represents the recognition of Gospel in West Indies. I know that this music has an important place in overseas departments' Christian families, but it is not well known because badly broadcasted by general media. This prize proves that gospel music has its place in general musical landscape. I am very honored by this prize that I dedicate to all ''actors'' of gospel music because it is the first time to my knowledge that a French- speaking Christian artist receives this honor. I think that a new way is open to this form of musical expression. Anyway, this hard work realized by my team and myself was fully rewarded contrary to local habits that tend to stop gospel music evolution.